Orthodontic treatment in London
Orthodontic treatment in London
Welcome to Forest and Ray's orthodontic portal!
Forest & Ray Dental Practice has been providing top quality care in all areas of the dental industry in the heart of London since 2007. Our highly trained and qualified staff work late into the night 7 days a week and even on bank holidays to maintain our reputation as one of the leading providers of high quality dental care in Central London.
We have state of the art equipment, using only the most modern and up to date appliances and technology, to stay on top of the ever changing and improving world of medical technology. This applies to all facets of dentistry but is especially true for orthodontics as demand has driven innovation, leading to many new types of braces. This is why we try to have all of the latest techniques at our dental clinic, including In-Ovation, Incognito braces, Happy Smile and Clear Aligners and we are always looking into what is new on the market. We also have an in-house dental technician, therefore our prices simply cannot be beaten!
We provide orthodontic treatment in the heart of London in the Bloomsbury area, right across from the British Museum, within walking distance of Holborn Station as well as Tottenham Court Road. The location of any orthodontic center is crucial as getting your teeth straightened can take a year or more; it is of the utmost importance that the orthodontic clinic be easily approachable by car and by public transportation as well.
Orthodontry is first and foremost a measure to ensure proper oral hygiene and long term dental health; as such, orthodontics are a branch of medicine, not aesthetics. Straight teeth are easier to clean and care for than crooked teeth; reducing gaps and crevices decreases the likelihood of stuck food, plaque buildup, and bacteria growth. Orthodontry also aids in the proper functioning of the jaws, as a jaw that closes well will experience less wear and tear when eating and chewing. Proper tooth alignment leads to a cleaner, healthier, happier smile.
Meet our expert orthodontists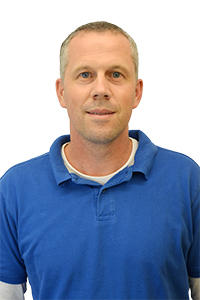 Dr. Robert Somos
He graduated as a dentist and took a successful exam in Tooth and Oral Diseases in 2002. Dr Somos has been helping his patients to achieve a beautiful and healthy smile ever since.
For him it is extremely important to work for a clinic, where he can see continuous improvement of the service. As an orthodontist, he claims his drive to be to make sure that his patients always return to our clinic with trust and satisfaction. He finds it essential to approach everything from the patients' point of view, and to offer solutions which are best suited to their needs and requirements. In his spare time he enjoys water sports, such as canoeing and kayaking.
Specialised in: Orthodontry
GDC number: 207 422
---
Dr. Edina Molnar
She graduated with Summa Cum Laude from the University of Debrecen, Faculty of Dentistry in 2006.
During her university years she gained professional experience in foreign countries as well; she spent a semester in Portugal and attended a summer training in Poland. She regularly attends Hungarian and international professional trainings. She has interest in every dental fields, but orthodontics is especially close to her heart because in her opinion it puts a different light on all other dental treatments also.
Specialised in: Orthodontry
GDC number: 257 513
---
Dr Tamas Zimandi
Dr. Zimandi received his diploma from the University of Debrecen, and got a postgraduate specialization in restorative dentistry and prosthodontics. He began work at the University, in the Department of Restorative Dentistry and Endodontics, where he had the chance to gain incredible amounts of experience in all sorts of fields with all sorts of patients. The most modern techniques and state of the art equipment was used, putting our doctor in the cutting edge of dentistry. The doctor proudly boasts that between the endodontic treatment and the extensive conservative dentistry background, if the tooth can be saved at all, he will save it, even if the chances look bleak.
Specialised in: endodontics, conservative dentistry, pediatric dentistry
GDC number: 249 503
---
Dr Marina Dettori
She earned her Master's Degree in Dentistry and Dental Prosthetics from the University of Sassari in 2010. Her professional background comes from both private and public clinics where she has worked in several professional areas, such as: Conservative dentistry, Endodontics, Pediatric dentistry, where she also gained relevant experience in performing diagnosis and producing effective treatment plans.
During her career she took several courses for example the Annual theoretical and practical course of endodontics and the Differentiated biomechanical solutions in Low-Friction therapy. She worked for several private dental practises in Italy and also in London.
Specialised in: Conservative dentistry, Endodontic dentistry, Pediatric dentistry, Cosmetic dentistry, Prosthetic dentistry
GDC number: 238 087
---
Dr. Nikolaos Kasiteridis
Dr Kasiteridis completed his studies in dentistry from 1995 to 2000 in Russia, which he completed successfully. After graduation, he had further training in Greece, therefore he earned two degrees by 2005. He acquired professional experience in Russia, Greece and Israel, where he took part in several courses in dentistry.
He has been practicing in London since 2011 as a general dentist. Patients can turn to him in case they need cosmetic and restorative treatments, prosthetic works and simple tooth extractions which do not require surgical intervention.
Dr Kasiteridis is well-known for his patience and good temper, therefore we recommend him to children and even those who are afraid of dentists.
Specialised in: General and cosmetic dentistry
GDC number: 206 611
---
Dr Balazs Jenei
He graduated at Debrecen University Faculty of Dentistry, Hungary. Three years after he earned his Dento-Alveloaris surgical exam. After this he worked in several clinic, including his own dental practice. In his free time he likes to play soccer and squash.
Specialised in: Dental Implants, Bone Grafting, Tooth extracions, Surgical Extraction, Wisdom tooth extraction
GDC number: 261 888
---
Dr Monika Redman
She graduated at Poznan University of Medical Sciences in 2011. She spent an Erasmus semester in Budapest, Hungary at Semmelweis University. Until 2016, she worked as a dental practitioner in Poznan, Poland, then she moved to the United Kingdom and started working in Manchester and London.
Specialised in: Conservative Aesthetic Dentistry with Endodontics; Pedodontics, Dental Surgery, Prosthodontics
GDC number: 250 506
---
Dr Federica Canepa
She graduated at the University of Palermo in 2009, then, in 2012 completed her Master studies in Implantology at University La Sapienza in Rome. In 2016 she completed a Sinus Aguamentation Course in Brescia. She worked as a general dentist, later as an oral surgeon and prosthetic dentist trainee in Palermo. Between 2015 and 2016 she worked at the Peterborough City Hospital as a Dental Core Trainee in Oral and Maxillo Facial Surgery.
Specialised in: Dental Surgery, Implantology, Prosthodontics
GDC number: 254 950
---
Dr Vidya Nath
She is an enthusiastic, highly conscientious practitioner with a special interest in Prosthodontics and two decades of experience in private/mixed practice as well as Dental Hospitals (Restorative Dentistry) both in the UK and India. She graduated from Nair Hospital Dental College in 1994, and completed her statutory exam in 1995. Her vast experience, including a M.Sc. via the Eastman Dental Institute, has given her a comprehensive understanding of the need to customise treatment plans to suit the patient's needs and expectations whilst considering the merits, challenges and long term prognosis of the case. Her broad skills range from simple, minimally invasive treatment (eg. adhesive dentistry) to conventional full mouth rehabilitation. Additionally, She has extensive experience with both fixed and removable implant rehabilitation.
Specialised in: Tooth Extractions, Prosthetic work, Whitening, Tooth Filling, Root canal treatment
GDC number: 71505
---
Dr Eleonora Tompa
She studied Conservative Dentistry and Prosthodontics at Semmelweis University, Faculty of Dentistry in Budapest. After her graduation in 2008, she worked at several private dentistries as a specialist of conservative and prosthetic dentistry. Her professional aim is to work as a dentist in a leading dental practice which offers a high level of challenge, responsibility and the opportunity for continued development, and to get updated with the latest clinical treatment methods, and their implementation into routine clinical practice.
Specialised in: Crowns, Bridges, Tooth fillings, Root canal treatment
GDC number: 255 739
Get in touch
Book an appointment or ask a question